Suzuki Super Carry - Promotion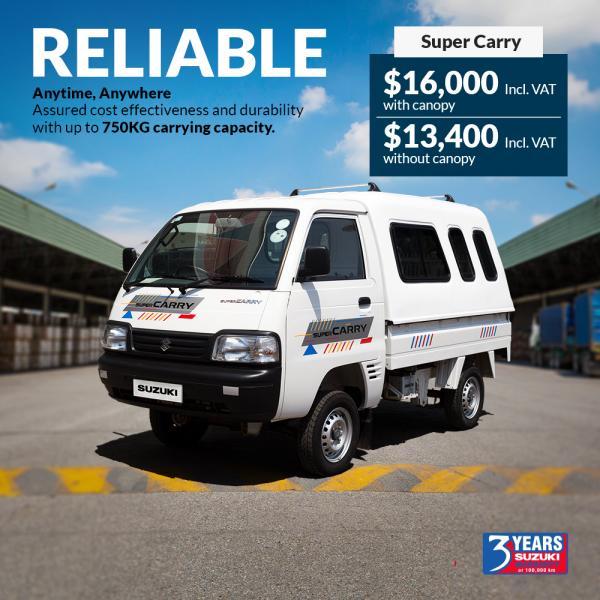 Suzuki Super Carry - Promotion
Our season's special offer for this month is the Super Carry with the steel canopy.
The Vehicle will assure you with maximum strength, durability, security, maximum payload and the benefit of being environmentally friendly.
Check out some of the benefits you will experience:
Keeps expensive items protected.

Prevents harmful rays from harming your vehicles paint.

Keeps your vehicle cooler in extreme temperatures.

Keeps your outdoor work area more organized.
For more details, contact us on 0971268028, hurry while stock lasts!!!

TECHNICAL SPECIFICATIONS
Displacement:

1196 cm3

Ground

clearance:

175 mm

Warranty:

3 years/100 000km

SUPER CARRY

Gallery