Buy your new brand Suzuki today from K125 per day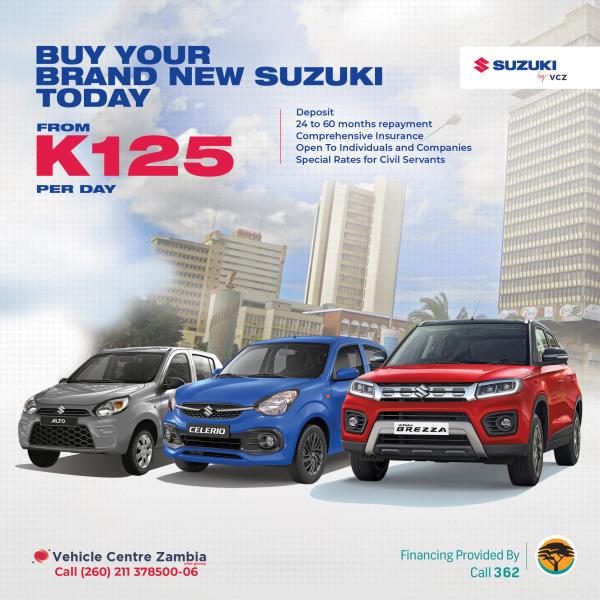 YOU CAN NOW OWN A BRAND NEW SUZUKI CAR WITH OUR FINANCING OFFER.
Suzuki VCZ Financing Arrangement Program with FNB (First National Bank) is the most convenient and hassle free way of getting your car financed. We have an affordable range for you to choose from. Now you can get a Suzuki and pay at your convenience. The Financing offer is a one of its kind innovative financing solution having multiple value added benefits.
FINANCING OFFER ADVANTAGES
Deposit
Special rates for civil servants
Fast & Hassle free processing
24 to 60 months repayment
Comprehensive insurance
Open to individuals and campanies
LIST OF REQUIREMENTS FOR ASSET FINANCING – INDIVIDUAL
FINANCING OPPORTUNITIES