Elated Customer – Vitara Breeza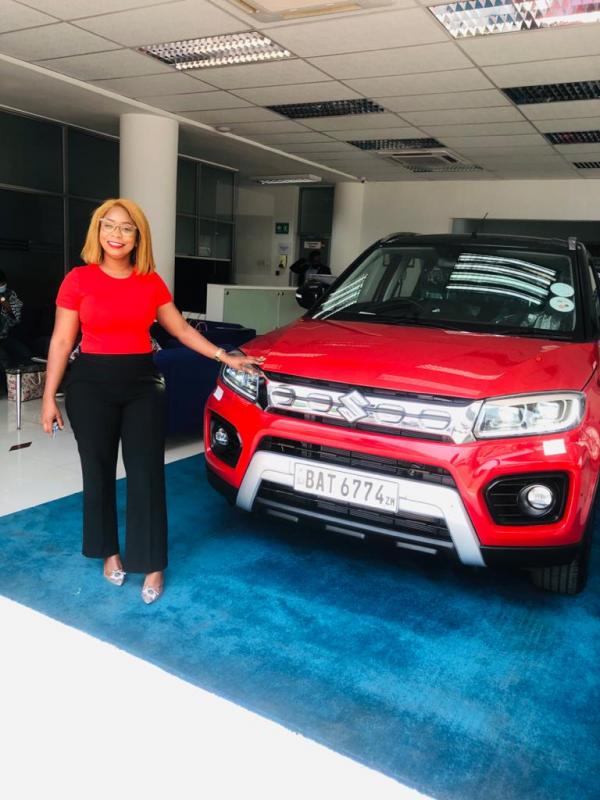 2021, September 23
Suzuki Cairo road would like to thank Ms. Nancy Mbewe for purchasing the Vitara Brezza. Ms. Mbewe expressed joy and satisfaction as she described the vehicle as contemporary and fresh sport utility vehicle which speaks with her personality.
When asked about what prompted her the most to choose Vitara Breeza, this is what she had to say. "Enhanced technology in this digital world we are in is what made me choose this Vehicle. I can now reverse at ease with the help of the back camera and also pair up my mobile phone without having to plug in using a cable".
We extend our sincere gratitude and big congratulations to Ms. Mbewe and wish her many safe rides.
Back to the list